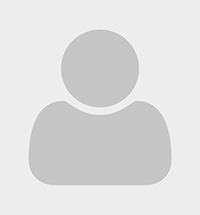 Tahmina Akter
Lecturer (on study leave)
Office:
Room 210, 1st floor of ISRT building
Phone:
Email:
takter2@isrt.ac.bd
Education
Ph.D student, University of Calgary, Alberta, Canada
B.Sc and M.Sc in Applied Statistics, ISRT, University of Dhaka
Research Interests
Bio-statistics, Public Health, Survival Analysis, Stochastic Processes, Longitudinal Data Analysis, Research Methodology and Social statistics
Publications
T Akter, EB Sarker , MS Rahman (2018). A Tutorial on GEE with Applications to Diabetes and Hypertension Data from a Complex Survey. Journal of Biomedical Analytics, Vol 1(1).
Hasan M, Sutradhar I, Akter T, Das Gupta R, Joshi H, Haider MR, et al. (2018) Prevalence and determinants of hypertension among adult population in Nepal: Data from Nepal Demographic and Health Survey 2016. PLOS ONE 13(5) (https://doi.org/10.1371/journal.pone.0198028).
Paritosh k. Roy, Md Hasinur R. Khan, Tahmina Akter, M. Shafiqur Rahman (2019). 'Exploring socio-demographic and geographical variations in prevalence of diabetes and hypertension in Bangladesh: Bayesian spatial analysis of national health survey data'. Spatial and Spatio-temporal Epidemiology, 29(71-83).
Research Grants
Trends and Determinants of Common Non-communicable Diseases in Bangladesh: Evidence from Recent BDHS Studies (with Dr. Md Hasinur Rahaman Khan), UGC of Bangladesh, 2017-18.
Thesis
Comparison of Competing Risks Regression Models. Supervisor: Dr. A. H. M. Mahbub Latif, Professor
Institute of Statistical Research and Training (I.S.R.T.), University of Dhaka
Project
Factors Affecting Antenatal Visits among Ever-Married Women in Bangladesh. Supervisor: Md. Asaduzzaman, Associate Professor, Institute of Statistical Research and Training (I.S.R.T.), University of Dhaka
Conference/Talk
"Comparison of Competing Risks Regression Models", presented at Second International Conference on Theory and Applications of Statistics, 2015; organized by Dhaka University Statistics Department Alumni Association (DUSDAA), 27-29 December, 2015, Dhaka, Bangladesh.
Scholarships and Awards
Eyes High Doctoral Recruitment Scholarship in the amount of $30000 from the University of Calgary, year: Sep' 2019- Aug' 2020.
Faculty of Science, University of Dhaka "Dean's Award 2013" for the performance in 2013 B.S. (honors) examination in Applied Statistics, 2015.
ISRT merit scholarship for B.Sc(Hons) result from the year 2010 to 2013.
Courses Taught
Advanced Probability and Stochastic Processes
Programming with C/C++
Linear Algebra (as practical)
Research Students
Shaila Sharmin: "Model Validation and Classification Using Decision Tree and Logistic Regression Among Hypertensive Women in Bangladesh"
Rasel: "Generalized Estimating Equations : Identifying Factors of Morbidity of the Children Aged
Under Five Years"