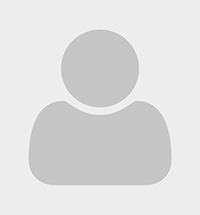 Muhammad Shuaib
Professor
Office:
Room 207
Phone:
Email:
shuaib@isrt.ac.bd
Education
BSc (Dhaka) and MSc (Dhaka) in Statistics
Publications
Wealth inequality and utilization of reproductive health services in the Republic of Vanuatu: insights from the Multiple Indicator Cluster Survey -2007' International Journal of Equity in Health, 2011, 10:58 (jointly with Mosihur Rahman, Syed E. Haque, Md. G. Mostafa, Len Tarivonda)

'Homeopathic service in Bangladesh' in South Asian Journal of Population and Health (JPH), Vol. 4, No. 1, 2011 (jointly with A.K.M. ZahirulHaque, Muhammad Tareq)
'Multiple Indicator Cluster Survey 2003 in Afghanistan: Outdated Sampling Frame and the Effect of Sampling Weights on Estimates of Maternal and Child Health Coverage' by Shivam Gupta, Muhammad Shuaib, Stan Becker, Md. Mokhlesur Rahman and David H. Peters. In Journal of Health Population and Nutrition (ICDDR,B), Vol. 29 No.4 August, 2011. P388-399.
'Optimum sampling for measuring different plant characters of teasle gourd' in Eco-friendly Agrucultural Research, Vol.01, No. 03, year 2008. (jointly with M.I. Hossain, Kabita, Muhammad Tareq, M.S. Kabir, M.A. Uddin)
'Inequity in safe motherhood in slum and non-slum areas of Bangladesh: Evidences from Multiple Indicator Cluster Survey (MICS)-2003 Bangladesh' by Muhammad Tareq, A.K.M. ZahirulHaque, Muhammad Shuaib and AKMA Salam in South Asian Journal of Population and Health Vol 2, Number 2, 2009.
"Study on intercropping groundnut with carrot" in International Journal of BioResearch, vol. 5, No. 5, November 2008. (Jointly with M. AbulHossain, M. I. Hossain, Kabita, MM Rahman, MAB Siddique)
'Prevalence of exclusive breastfeeding in Bangladesh and associated with diarrhoea and acute respiratory infection: results in the multiple indicator cluster survey (MICS) 2003' (JHPN-0604:835) Journal of Health, Population and Nutrition (jointly with Seema  Mirshahi, Naomi Ichikawa, Jenny Peat, Iqbal  Kabir, Rosario A, Michael  Dibley)
'Janashasthya and Samajik Gabeshanay Namunar Akar' (Bangla) (Sample size In Social and Public Health Research) published in Dhaka Bishwabiddalay Patrika, October, 2002
'Estimating Childhood Mortality Trends from Routine Data: A Simulation Using the Preceding Birth Technique in Bangladesh' published in Demography, USA vol 34, no.3 (August 1997). (Jointly with R. Bairagi and A. G. Hill)
'A Not Quite as Quick but Much Cleaner Alternative to the EPI Cluster Survey Design' published in the International Journal of Epidemiology, (Oxford, UK), volume 25, no 1 (Jan/Feb 1996). (Jointly with A.G. Turner and R. J. Magnani)
'A Rapid Survey for Goal Monitoring in Bangladesh' presented in 50th Session of International Statistical Institute, Beijing, 1995. (Bulletin of the International Statistical Institute, contributed papers, Jointly with A. G. Turner).
'Progressive Estimation of Childhood Mortality: The Preceding Birth Technique (PBT) in Bangladesh' published by Harvard Center for Population and Development Studies, Harvard School of Public health, Working paper series no. 95.01, January, 1995 (Jointly with Dr.R.Bairagi and Allan G. Hill)
'Health Care: Current Issues' in 'Experiences with Economic Reform: A Review of Bangladesh's Development, 1995' (Jointly with Prof. Muzaffar Ahmed). Centre for Policy Dialogue and University Press Limited, 1995.
'Rapid Nutrition Assessment During Flood 1998, Coping Mechanism of the Inhabitants and Communities' Perceptions of Suitable Rehabilitation (Vol. I and II)' save the Children fund (UK), December, 1998 (Jointly with Dr. S. M. MoazzemHossain).
'Preceding Birth Technique for Estimating Childhood Mortality. Some Experiments in Bangladesh' UNICEF, Dhaka, 1996.
'A Review of The Primary Data of Child Survival and Development Indicators Being Collected by Selected Agencies in Bangladesh', UNICEF Dhaka; Staff series: 4/1993.
Reducing Diarrhoea and Malnutrition Through WATSAN', Conference Pre-prints, 24TH WEDC Conference, Islamabad, Pakistan, 1998 (jointly with D. Bajracharya, M. Shahidullah, M. Mazharul Islam)
'Estimating Under Five Year Mortality – Use of Previous Birth Technique at EPI Sites in Bangladesh' UNICEF, Dhaka; Staff series: 3/1993
'Characteristics of Breastfeeding Duration in Bangladesh' in Andrew Kentner (eds.) 'Bangladesh Contraceptive Prevalence Survey ‑ 1985 Secondary Analysis' by Mitra and Associates, Dhaka, Bangladesh, August, 1988. (jointly with Dr. Ataharul Islam)
'KishoriAbhijan: Empowerment of Adolescents Project: Report on Baseline Findings 2007', John Hopkins University Bloomberg School of Public Health, UNICEF, SURCH, 2007 (Jointly with SuruchiSood and DevakiNumbiar).
Theses Supervised at Graduate level
'A review of the Sampling Design of a Pilot Survey on Crop-Yield Forecasting in Satkhira District'- By Zohora Zaman in 2001

'Safe Motherhood in Afghanistan: An Evidence from Multiple Indicator Cluster Survey (MICS)- 2003' by Sadia Tabassum in 2002
'Assessing the Sample size for Some Indicators Commonly used in Demographic surveys' – by Rina Nusrin Sume in 2005
'Migration- its causes and consequences: A case study in Rural Bangladesh' by Md. Rashed Hasan in 2006
'An analysis of Non-responses in Data of Knowledge About Child Injury' by Mahfuza Khatun in 2007
'Analysis of Adolescents Knowledge: Binary Logistic and Multivariate Probit Approach' by Rokeya Sadia in 2008
'Longitudinal Data Analysis using Generalized Estimating Equation: An application to Adolescent Behavioural Monitoring Data' by Dilshad Jahan in 2008
'Analysis of Count Data with An Application to Adolescent Behavioural Monitoring data' by Md. Rashedul Hasan in 2010
'Analysis of Missing data with An Application to Anthropometric Data' by Md. Abdur Rahman in 2011