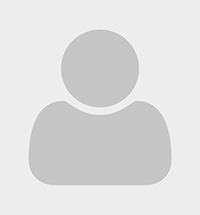 Sharif Mahmood
Former Faculty
Office:
Phone:
Email:
sharif@isrt.ac.bd
Research Interests
Applied Survival Analysis
Applied Longitudinal Analysis
Modeling Time Series Data
Publications(Selected)
Sayeed MSB, Shams T, Hossain SF, Rahman MR, Mostofa AGM, Kadir MF, Mahmood S, Asaduzzaman M (2014), Nigella sativa L. seeds modulate mood, anxiety and cognition in healthy adolescent males, Journal of Ethnopharmacology, accepted. [Journal Link]
Mahmood S, Zainab B and Latif AHMM (2013), Frailty modeling for clustered survival data: an application to birth interval in Bangladesh, Journal of Applied Statistics, 40(12), 2670-2680. [Journal Link]
Bhowmik B, Diep LM, Munir SB, Wright E, Mahmood S, Ahmed T, Khan AKA and Hussain A (2012), HbA1c as a diagnostic tool of diabetes and prediabetes: the Bangladesh experiences, Diabetic Medicine, 30(3), e70-e77. [Journal Link]
See full list [Google scholar]
Thesis
Estimating Multivariate Proportional Hazards Model: an Application to the Birth Interval in Bangladesh. Supervisor : Begum Zainab. [Abstract]
Conferences/Talks
Courses Teaching/Taught
| | |
| --- | --- |
| | Advanced Survival Analysis [2009], Analysis of Repeated Measurements [2010-2011], Applied Bayesian Statistics [2013]. |
| | Modeling Time Series Data [2009-2010, 2013], Data Analysis using SAS and SPSS [2009-2013], Data Analysis using S Language and MATLAB [2009-2013]. |
Academic Administrative Responsibilities
Student Adviser (Jan 2010 – Jan 2013)
Institute of Statistical Research and Training (ISRT), University of Dhaka.
Professional Activities
Refereed articles for
Journal of Applied Statistics
Journal of Statistical Research
Pakistan Journal of Statistics and Operation Research
Professional Memberships
Curriculum vitae
Website