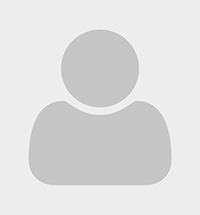 Noor Jahan Akter
Lecturer
Office:
Room 201, ISRT Building
Phone:
Email:
nakter1@isrt.ac.bd
Education
B.S. Honors and M.S. in Applied Statistics, ISRT, University of Dhaka.
Research Interests
Longitudinal Data Analysis, Generalized Linear Models, Survival Analysis, Meta-Analysis, Public Health.
Publications:
Akter, N. J., & Khan, M. H. R. (2018). Effect of Sample Size on the Profile Likelihood Estimates for Two-stage Hierarchical Linear Models. Journal of Biomedical Analytics, 1(2), 81-89.
Shishir, M., Mamun, M., Mian, M., Ferdous, U. T., Akter, N. J., Suravi, R. S., … & Kabir, M. (2018). Prevalence of Vibrio cholerae in coastal alternative supplies of Drinking Water and association with Bacillus-like spore Formers. Frontiers in public health, 6, 50.
Abony, M., Banik, A., Shishir, M. A., Akter, N. J., Uddin, M. E., & Datta, S. (2018). Physico-chemical Characterization of Indigenous Strepto-myces and Influence of pH on Antimicrobial Activity. Microbial Bioactives, 1(2), 59-67.
Thesis
Estimation of Survival Distributions for Treatment Policies in Two-stage Randomization Designs in Clinical Trials Using Selected Ordered Subjects. (Supervisor: Dr. Syed Shahadat Hossain, Year-2016)
Project
Sufficient Sample Sizes for Multilevel Linear Modeling: A Simulation Study. (Supervisor: Dr. Md Hasinur Rahaman Khan, Year-2015)
Scholarships and Awards
Dean's award 2015, Faculty of Science, University of Dhaka, Bangladesh.
National Science and Technology (NST) Fellowship, Ministry of Science and Technology, Bangladesh Government.
ISRT Merit Scholarship from 2013 to 2016.
Courses Currently Teaching
Comprehensive Statistical Computing. Graduate level
Statistical Computing XI (Generalized Linear Models, Lifetime Data Analysis). Undergraduate level
Population Studies. Undergraduate level