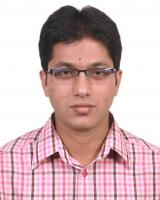 Mohammad Samsul Alam
Assistant Professor
Office:
Room No. 408, ISRT Building
Phone:
Email:
msalam@isrt.ac.bd
Education
MS in Applied Statistics
Research Interests
Statistical Inference, Sampling, Experimental Design, Multivariate Techniques, Spatial and Spatio-temporal Modeling, Bayesian Inference, Computational Statistics, Time Series Analysis.
Publications
Hossain, S.S. and Alam, M.S. (2017). MISSPECIFICATION EFFECT IN BOOTSTRAP VARIANCE ESTIMATION FOR ESTIMATORS OF THE POPULATION MEAN. Far East Journal of Theoretical Statistics, 53(1), 1-18.
Alam, M.S. and Hossain, S.S. (2016). A Geostatistical Approach to Predict the Average Annual Rainfall of Bangladesh. Journal of Data Science, 14(1), 149-165.
Ahmed, M.K., Alam, M.S., Yousuf, A.H.M. and Islam, M. M. (2016). A long-term trend in precipitation of different spatial regions of Bangladesh and its teleconnections with El Nino/Southern Oscillation and Indian Ocean Dipole. Theoretical and Applied Climatology, 1-14.
Mohammad Samsul Alam, Syed Shahadat Hossain & Farha Ferdous Sheela (2019): Spatial smoothing of low birth weight rate in Bangladesh using Bayesian hierarchical model, Journal of Applied Statistics, 46(10), 1870-1885, Tylor & Francis.